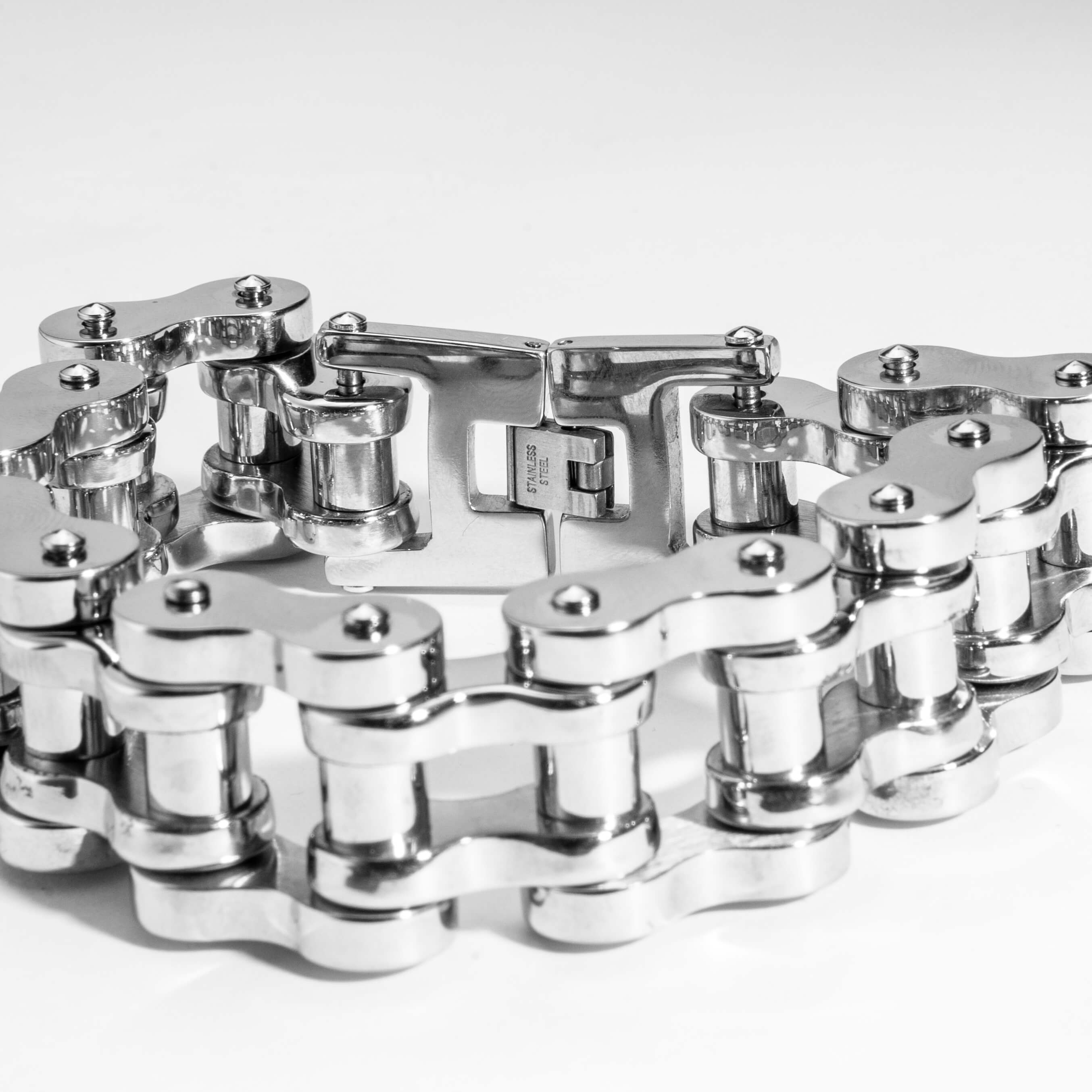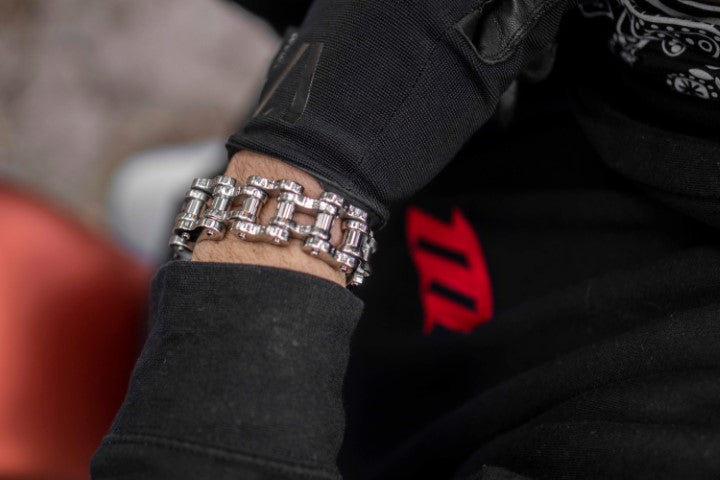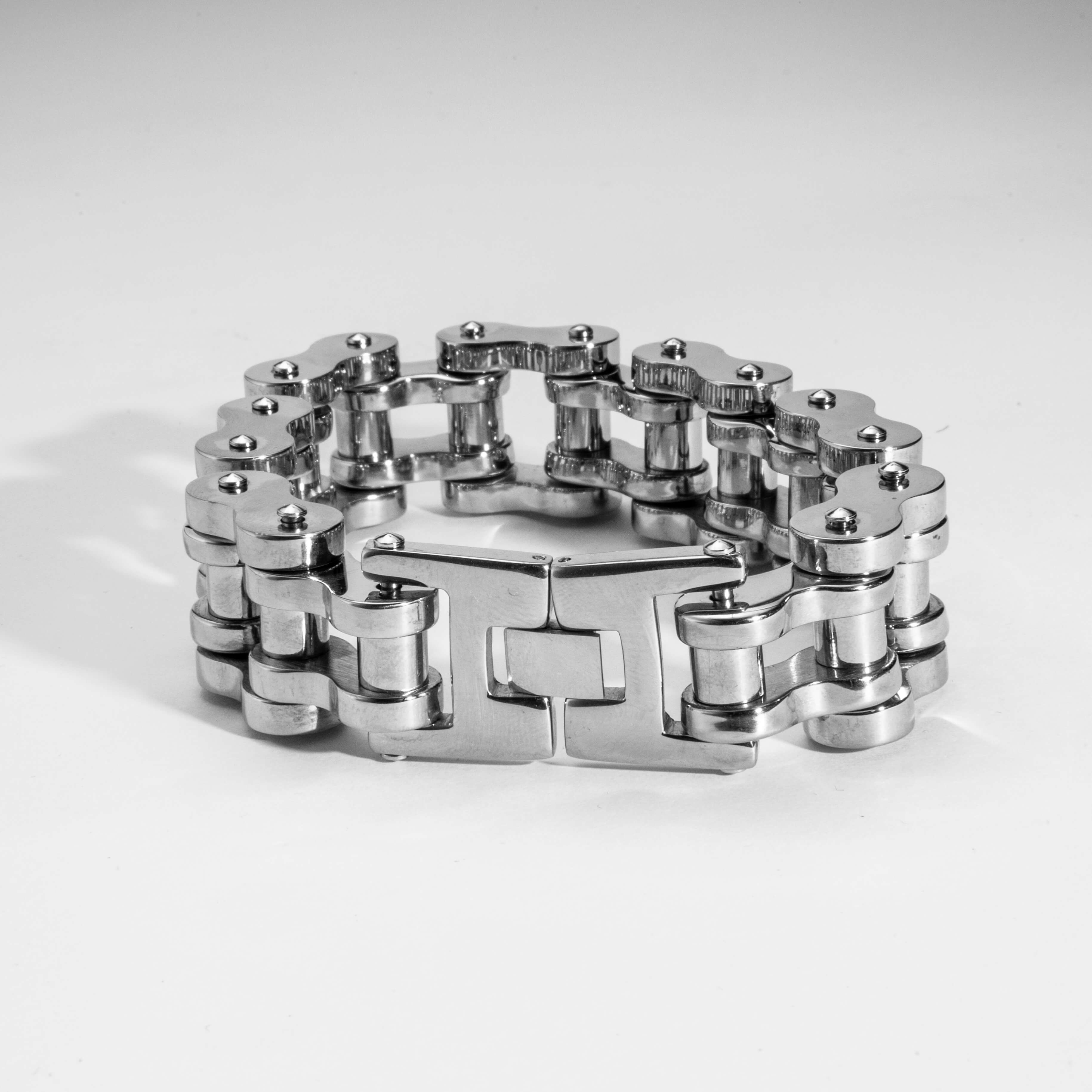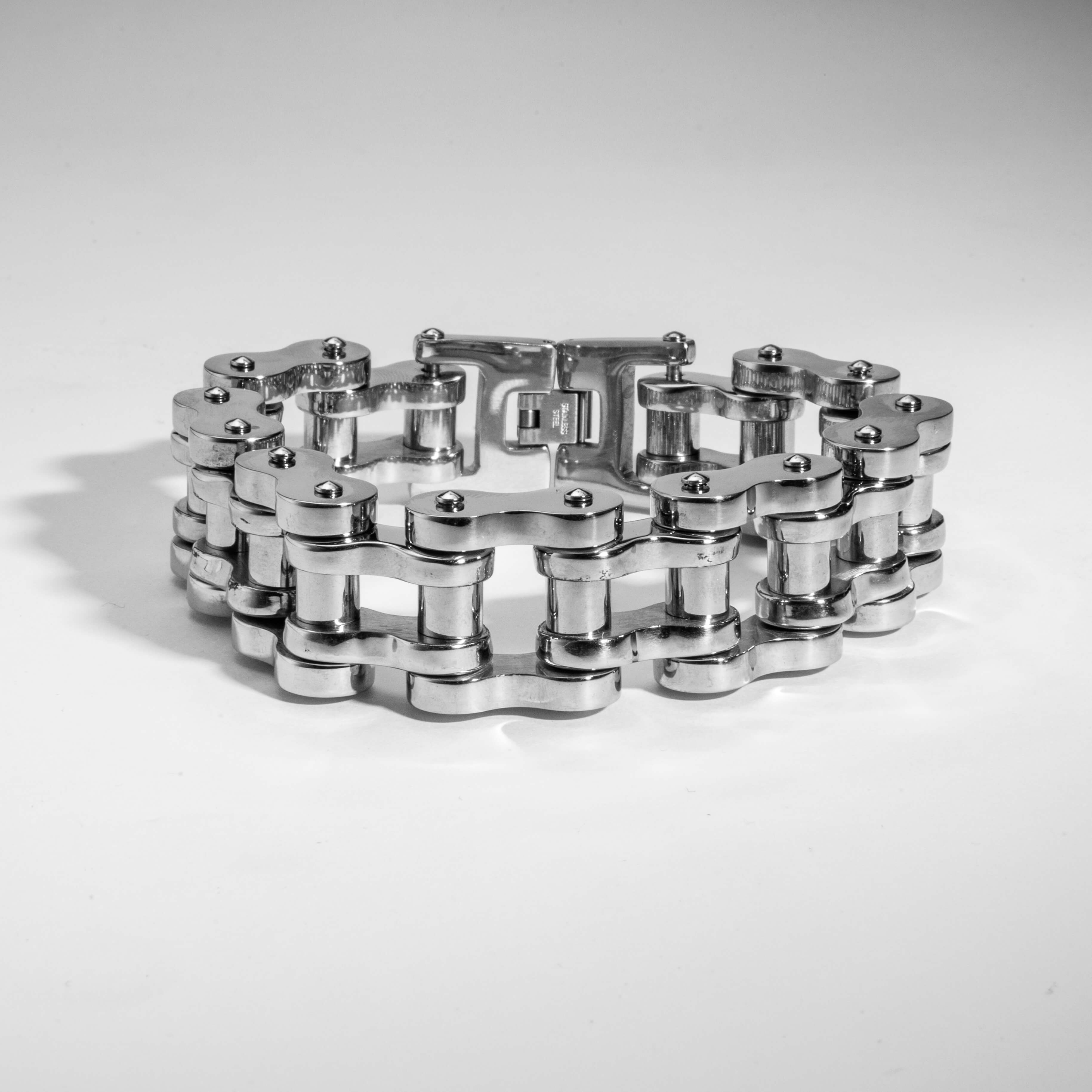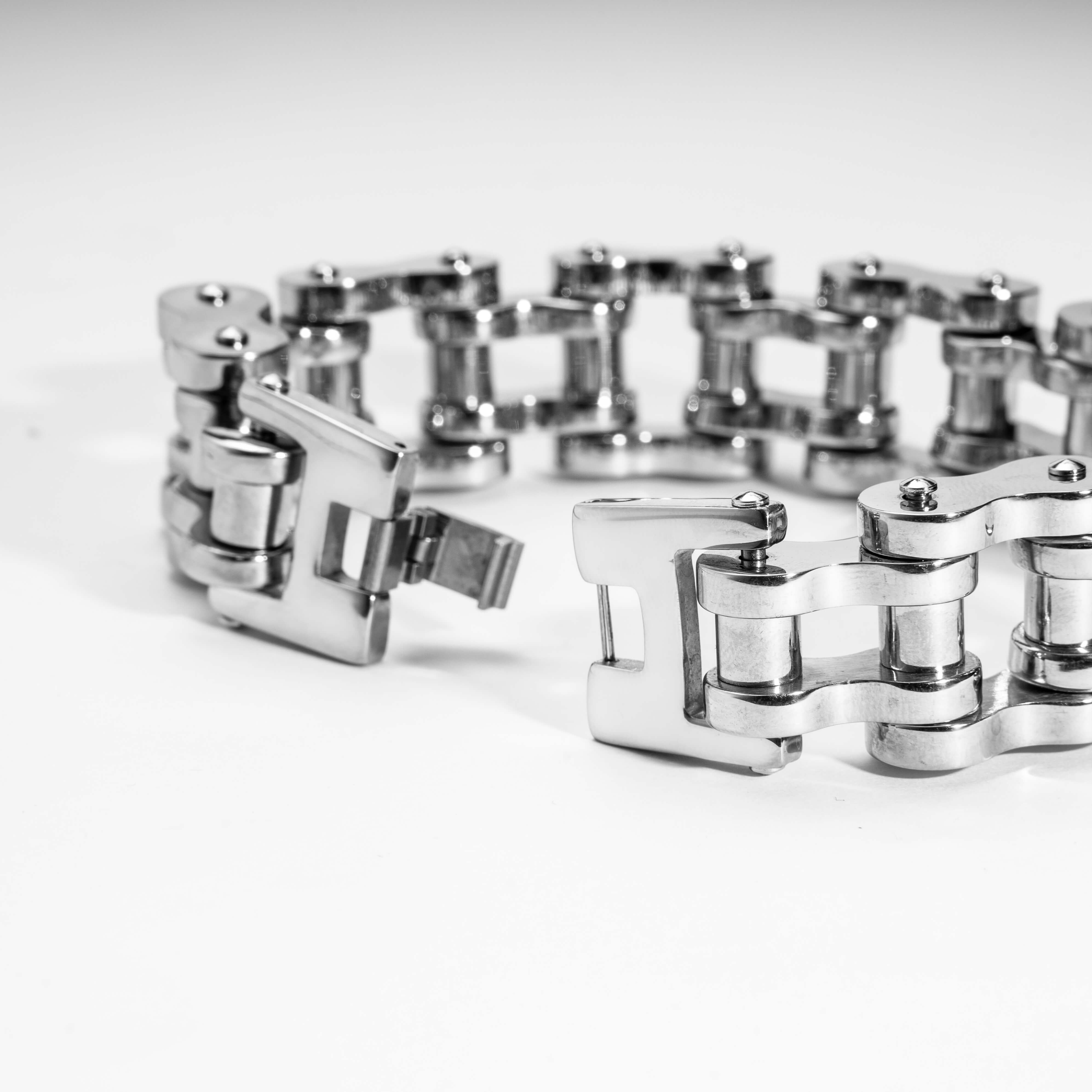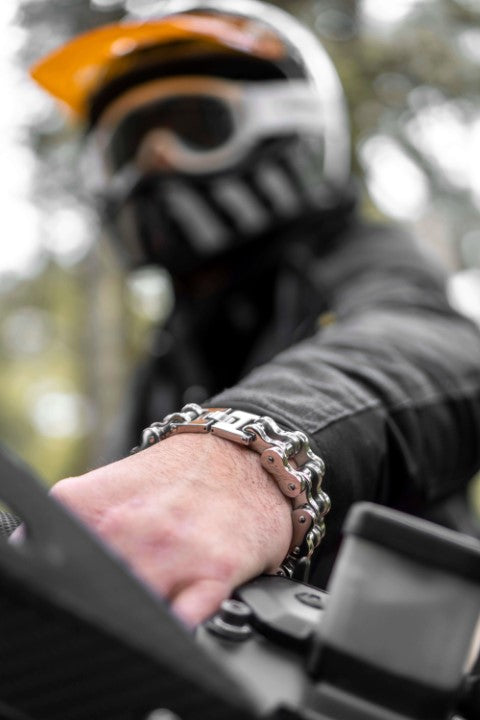 Biker's Pride: Chain Link Motorcycle Bracelet
---
Unleash your inner road warrior with our striking Motorcycle Chain Bracelet. Crafted with precision and designed for the bold, this bracelet embodies the spirit of freedom, power, and adventure that accompanies life on two wheels.
Made from durable and high-quality materials, this bracelet features a series of interconnected chain links that evoke the strength and resilience of a motorcycle's drive chain. Each link is meticulously crafted and finished to perfection, ensuring durability and a sleek aesthetic.
Wearing this Motorcycle Chain Bracelet offers numerous benefits for riders. It serves as a constant reminder of your passion for motorcycles, a symbol of camaraderie among fellow riders, and a connection to the vibrant biker community. Whether you're cruising down the open road or attending bike rallies, this bracelet becomes an extension of your personal style and an expression of your love for motorcycles.
The robust design of this bracelet is well-suited for the rugged nature of motorcycle riding. Its secure clasp ensures it stays firmly in place, even during the most exhilarating rides. The bracelet is built to withstand the elements, making it an ideal companion for riders who seek adventure regardless of the conditions.
Not only does this bracelet embody the spirit of motorcycle culture, but it also adds a touch of edgy style to any outfit. Whether you're dressed in casual biker gear or rocking a more formal look, the Motorcycle Chain Bracelet becomes a statement piece that complements your individuality and showcases your fearless attitude.
Embrace the spirit of the open road with our Motorcycle Chain Bracelet. Order yours today and let it become an essential part of your biker gear collection. Wear it with pride, embodying the power, freedom, and sense of adventure that defines the motorcycle lifestyle.