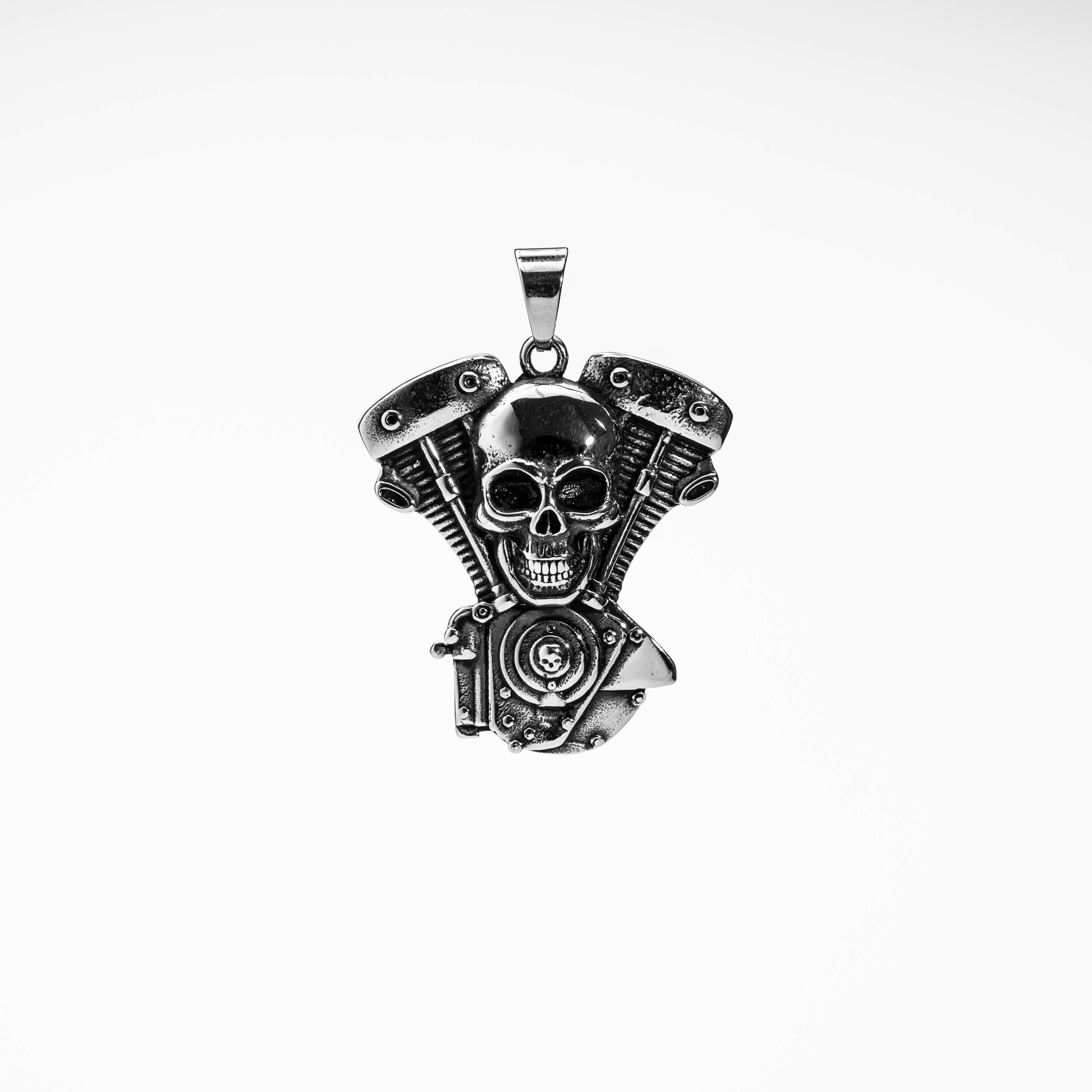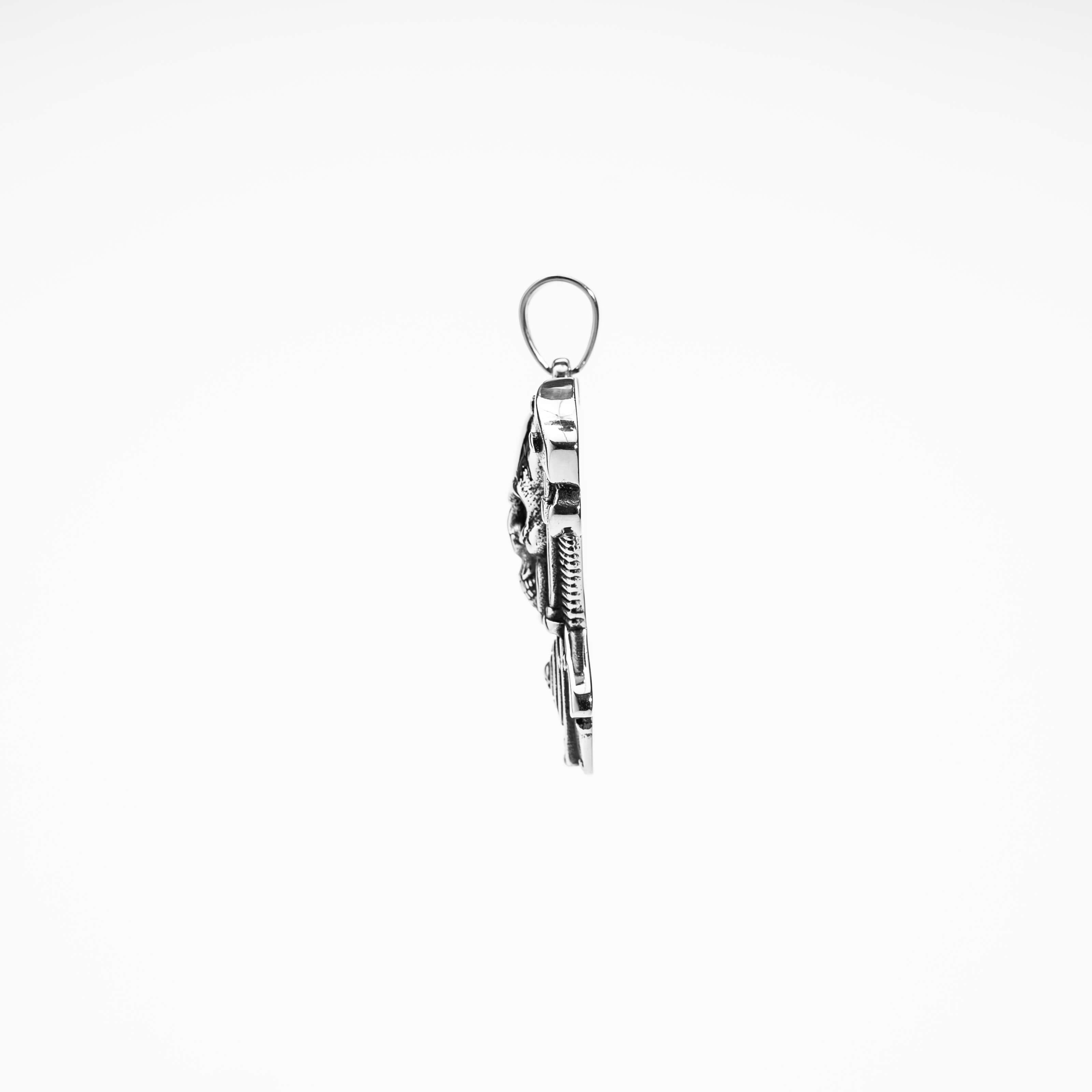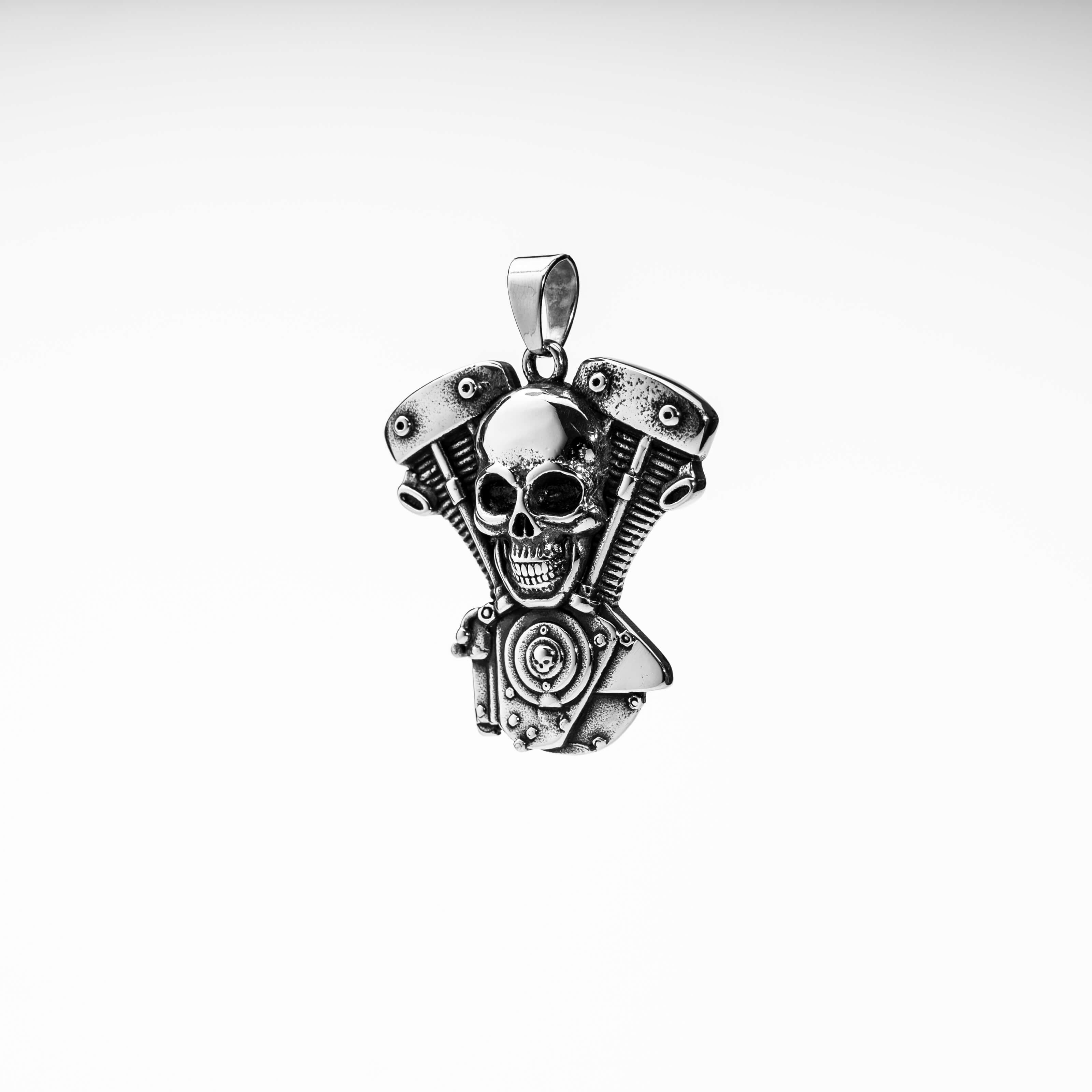 Engine of Death: Skull Motorcycle Pendant
---
Elevate your luck and safety on the road with our unique motorcycle pendant!
🍀 Meaningful gift: Shared among riders as a symbol of luck and protection.
💪 High-quality craftsmanship: Meticulously crafted with durable materials.
🔥 Stylish appeal: Detailed finish for a trendy look.
🤝 Strengthen the bond: A pendant that enhances camaraderie among motorcycle enthusiasts.
🛡️ Safety and happiness: Wearable amulet that serves as a reminder for caution and mindful riding.
Choose more than just an accessory. Our motorcycle pendant brings together luck, style, and a tight-knit motorcycle community. Order today and ride with confidence, joy, and a touch of magic! 🏍️💨🍀
Crafted with meticulous attention to detail, this pendant showcases a skull perched atop a miniature motorcycle engine. The intricate design captures the essence of the biker lifestyle, embodying freedom, strength, and a touch of edginess. The skull's fierce expression symbolizes the fearless nature of riders who dare to conquer the open road.
Made from high-quality materials, including durable stainless steel, this pendant is built to withstand the rugged conditions of the road. Its tarnish-resistant finish ensures long-lasting brilliance, so you can showcase your love for motorcycles without compromising on style.
Apart from its striking aesthetics, this pendant offers numerous benefits to motorcycle enthusiasts. Firstly, it serves as a powerful symbol of camaraderie among riders, allowing you to proudly display your passion for motorcycles and connect with like-minded individuals. Whether you're attending bike rallies, meetups, or simply cruising down the highway, this pendant acts as a conversation starter, sparking meaningful connections with fellow bikers.
Additionally, the Skull on Motorcycle Engine Pendant serves as a talisman of protection, reminding riders to stay safe on their journeys. It symbolizes resilience and serves as a constant reminder to embrace the thrill of riding responsibly. The pendant's presence can instill confidence and a sense of invincibility, empowering riders to take on any challenge that comes their way.
With its versatile design, this pendant complements various styles and outfits. Whether you're wearing it on a leather jacket, a casual t-shirt, or even a formal attire, it adds a touch of individuality and character to your ensemble. It's a statement piece that showcases your love for motorcycles and sets you apart from the crowd.
Indulge in the allure of the open road with our Skull on Motorcycle Engine Pendant. Order yours today and embrace the freedom, power, and camaraderie that comes with being a part of the vibrant biker community. Ride with pride and let this pendant be a constant reminder of the adventures that await you on your motorcycle journey.