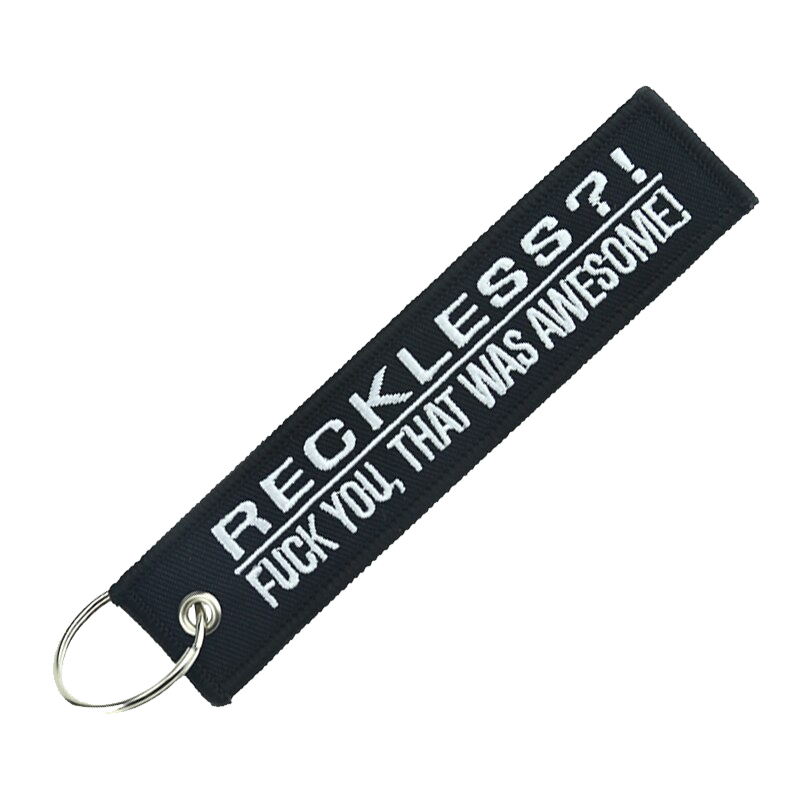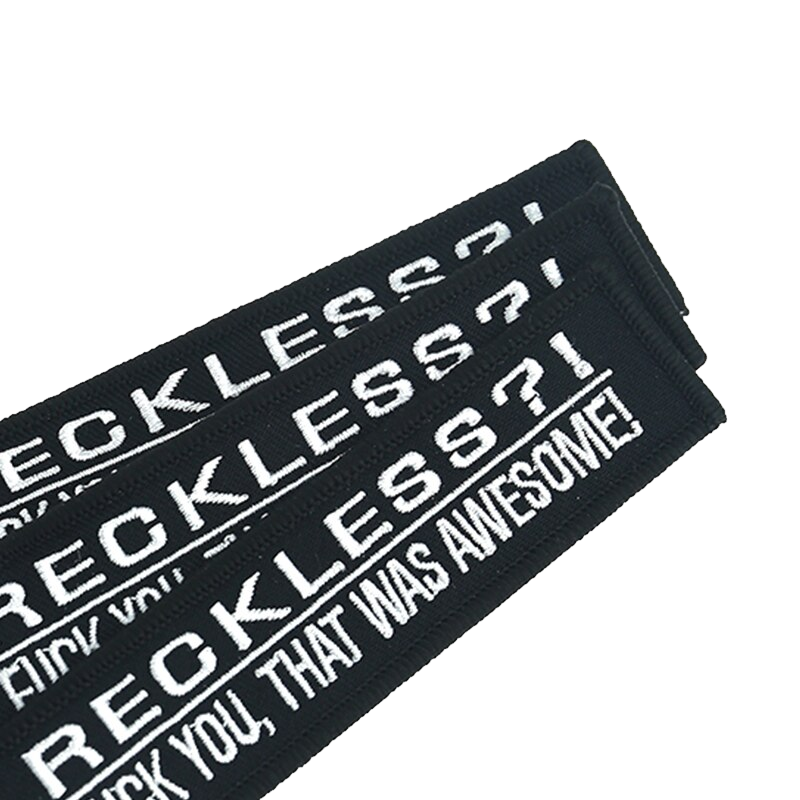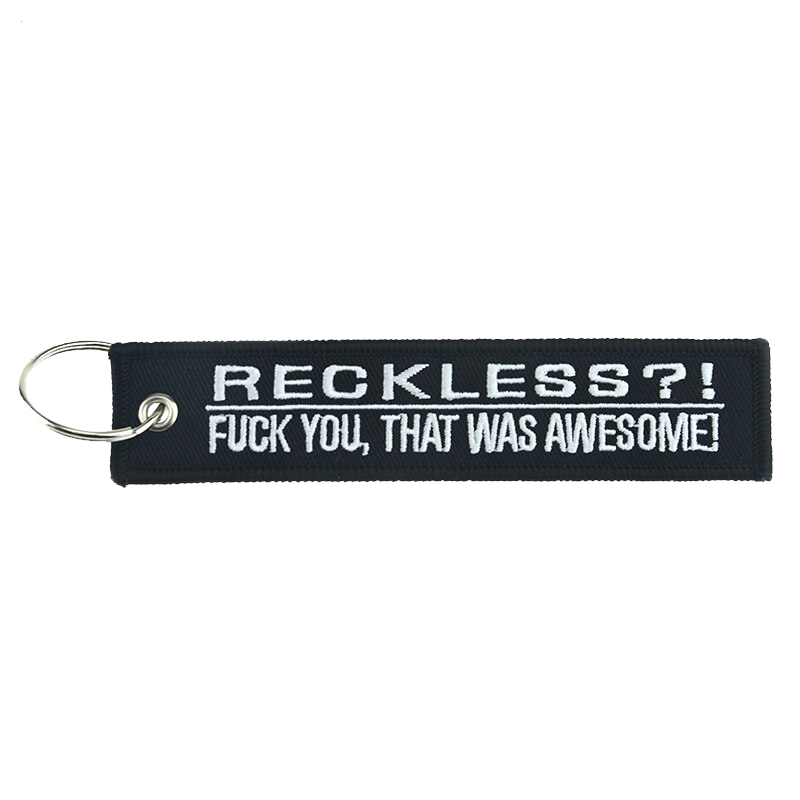 RECKLESS?! | FY That Was Awesome!
BUY 2 GET 1 FOR FREE
BUY 4 GET 2 FOR FREE
Discount automatically applies to cart
---
Effortless Key Retrieval, Even with Gloves On
Anti-Scratch Protection Preserves Your Bike's Pristine Look
Distinctive Design for Easy Identification
Elevates Your Motorcycle Style and Passion
Thoughtful Gift for Motorcycle Enthusiasts

Say Goodbye to Keychain Frustration and Elevate Your Motorcycle Experience

Revolutionize the way you carry your keys with our cutting-edge motorcycle keychain. Crafted with precision for motorcycle enthusiasts like you, this keychain doesn't just keep your keys organized; it enhances your riding experience in more ways than one. No more fumbling, no more hassle – just pure convenience and style.

Experience Seamless Access to Your Keys

Picture this: you're all geared up for an exhilarating ride, and there they are – your keys, right at your fingertips. Our motorcycle keychain's ingenious design ensures easy retrieval, even when you're wearing gloves. Say goodbye to those frustrating delays and embrace a new level of efficiency.

Preserve Your Bike's Impeccable Look

Your motorcycle is more than a mode of transportation; it's a reflection of your passion and style. Our keychain takes this sentiment to heart. Designed with anti-scratch protection, it shields your bike's tank and dashboard from unsightly marks, maintaining that pristine appearance you've worked so hard to achieve.

Unmistakable Style, Effortless Identification

Bold, vibrant, and impossible to overlook – that's the statement our keychain makes. Its distinctive design and intricate embroidery ensure that your keys are instantly recognizable, eliminating the need for rummaging. With this keychain, your style becomes your signature, and locating your keys becomes a breeze.

Showcase Your Passion, Turn Heads Everywhere

More than just an accessory, our motorcycle keychain is a testament to your love for the open road. Every glance at it is a reminder of the thrilling adventures that await. Crafted with expert precision, it's not just a keychain – it's a conversation starter, a symbol of your dedication, and a reflection of your unique personality.

The Ultimate Gift for Motorcycle Enthusiasts

Searching for the perfect present for a fellow rider? Look no further. Our motorcycle keychain is the gift that captures the essence of the open road and the freedom it represents. Whether it's a special occasion or a simple gesture of appreciation, this keychain is guaranteed to make a lasting impression.

Upgrade your keychain game today. Embrace style, efficiency, and a newfound level of convenience with our revolutionary motorcycle keychain. Say hello to a future of frustration-free key retrieval and say it with undeniable flair. Your motorcycle deserves the best, and so do you. Order now and redefine your riding experience.
1 x Motozupply Keychain
1 x aluminum split ring
We offer FAST Worldwide Shipping

All orders in the Netherlands FREE Shipping: 1-2 business days.

EU Shipping:  1-4 business days.

Standard International Shipping: 7-12 business days (varies by country).

We have a 30-day money back guarantee for any who is dissatisfied in any way. To receive your refund, please contact our support team via the contact us page. Product Benefits content to your customers about your products.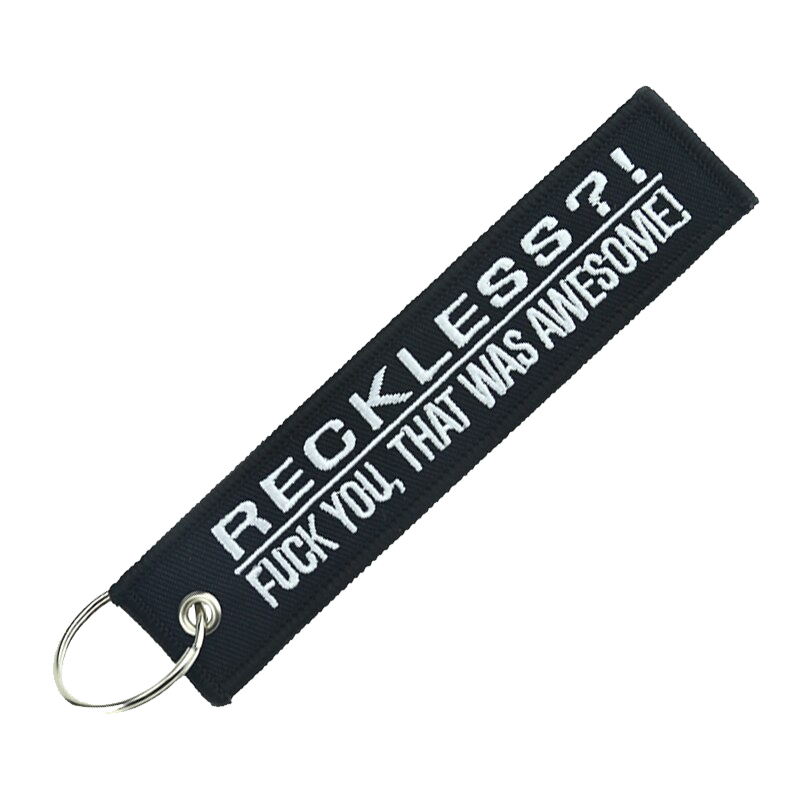 This product has no reviews yet.